Live Inspired
Welcome to
Sedona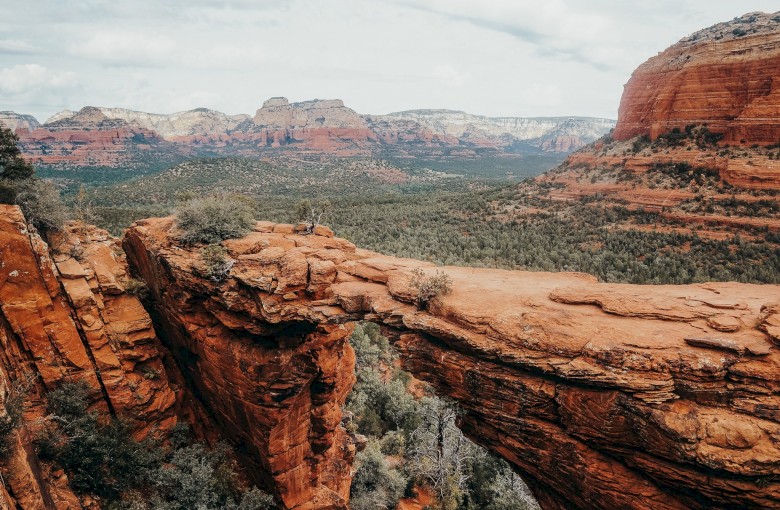 Sedona is a vibrant oasis, embraced as an established mecca for a variety of communities including spiritual healers, mountain bikers, hikers, artists, nature photographers, and even filmmakers. This stunning area of Arizona attracts and accommodates many walks of life and has created and nurtured an eclectic, unique culture unlike anywhere else. From brilliant canyons to award-winning wines, scenic Sedona is a truly distinctive one of a kind experience unlike anywhere else.
Scenic Sights & Energizing Experiences
Sedona Sights.
Destination Guide
Seek Sedona.
Seek Sedona from the Sky

If hiking, biking, or just getting red dirt on your shoes and clothes are not for you but you'd still like to sightsee the amazing landscapes of Sedona, try a Hot Air Balloon. Nothing is more delightful and captivating than soaring into the sky and having a birds-eye view over a picturesque sight like Sedona.

Read More

Coming Soon: An Insider's Guide to Red Rocks and Red Wine

Sedona, Arizona is known as a geological wonderland with an abundance of outdoor recreation and acres of national forest land to explore. Sedona also has a worldwide reputation as a spiritual mecca, a global power spot for personal enrichment of the body and the soul. Beyond the hiking trails and crystal sound bowls is a world less well-known: a buzzy wine scene, on the rise.

Coming Soon: Go Off the Beaten Path on Sedona's Underrated Trails

Any traveler looking up hiking guides in Sedona has read about Cathedral Rock and Devil's Bridge, which is why each year when they dust off the red dirt from their hiking boots to hit the trails in Sedona, they are faced with immense crowds at these overly-popularized hikes. With over 400 trails to weave among Sedona's sandstone towers and buttes, here are some of the underrated and less populated where you can savor scenery and solitude.