STEP ONTO SUNSET BOULEVARD
Welcome to
West Hollywood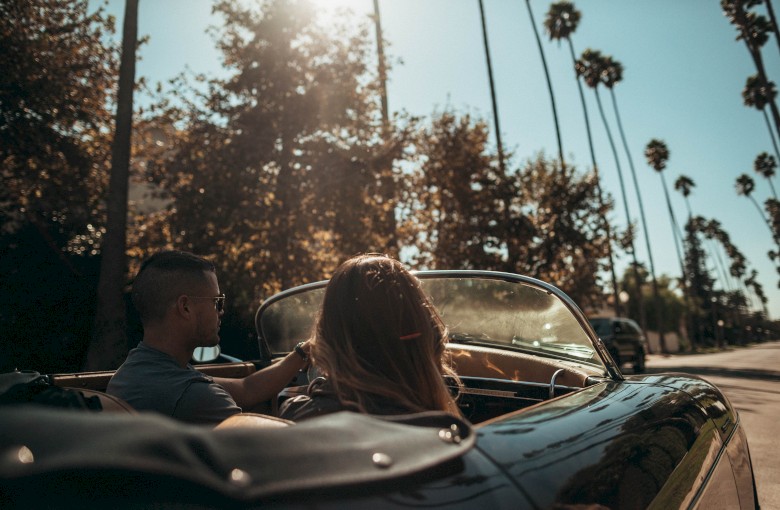 From trendy star-rated restaurants and nightlife hotspots to celebrity sightings and Instagram-worthy street art, West Hollywood is full of opportunities for fun. Experience world-class shopping at chic boutiques on the Sunset Strip or take in the energy of Santa Monica Boulevard. West Hollywood has no shortage of culture and history. The largest gay neighborhood in Los Angeles, West Hollywood is home to dozens of LGBTQIA+ friendly restaurants, bars, spas, and shops. From the annual LA Pride Parade to drinks at The Abbey, there's always a reason for visitors to step out onto Sunset Boulevard.
Live Among the Stars
West Hollywood Sights.
Destination Guide
West Hollywood.
The Best Places to Eat & Be Seen in West Hollywood

For celebrities and civilians alike, West Hollywood is a veritable culinary paradise. The city is home to some of the best restaurants in the country, as well as some of the restaurants that act as the backdrop for some of the most iconic reality shows on television. From quick bites to leisurely meals, West Hollywood is the place to eat and be seen.

Read More

Coming Soon: An Insider's Guide to the Hollywood Bowl

Opened in 1922, the Hollywood Bowl is a Los Angeles icon, known as a mecca for architectural history, once-in-a-lifetime performances, and endless picnics fueled by the Trader Joe's snack aisle. Home to the Hollywood Bowl Orchestra, a museum, concerts, film screenings, and other events, it is one of the largest natural amphitheaters in the United States.

Coming Soon: An Insider Guide to the Best Beach Fronts & Kombuchas in West Los Angeles

Align your chakras, grab a $14 green juice, and cruise down the 10, heading towards a day on West LA's beachfront. The west side of Los Angeles is home to the city's cartoon-like beachfront culture. From roller skaters and surfers in front of the popular Santa Monica Pier, to drum circles and crystal healers down in Venice Beach, West LA can make you feel like you've just stepped on to the set of Baywatch. Breathe in, breathe out, and dive in.