KEEP IT WESTERN
Welcome to
Jackson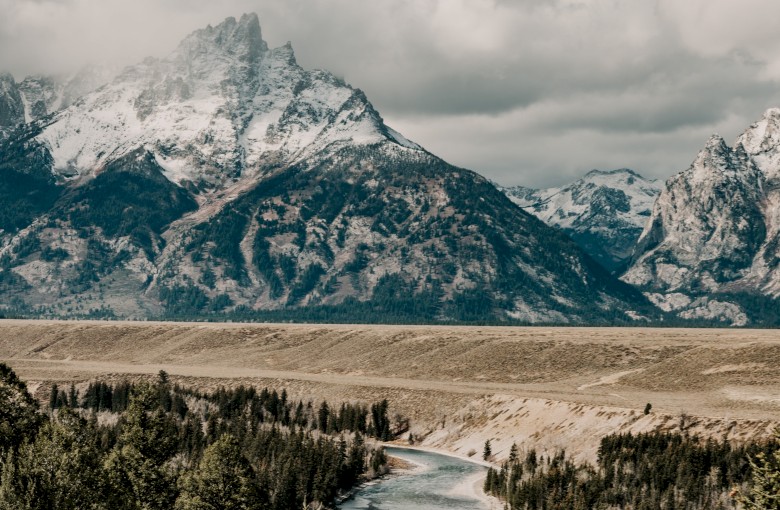 Meet the last real mountain town — Jackson Hole. Within the spectacular scenery of Jackson, travelers find an astonishing range of things to do, from skiing to hiking and biking, to exploring national parks, wildlife refuges, and museums. Soak in hot springs, tour local distilleries and wineries, and ride horses on an authentic dude ranch; the possibilities are endless.
Western Grit with a Modern Twist
Jackson Sights.
Destination Guide
Jackson.
Powder Paradise: Jump into Winter in Jackson

Wide open spaces meet a winder wonderland — this classic season in Jackson is a fantasy that feels far, far away from it all. A land where skis, snowshoes, snow coaches, and snowmobiles become the primary modes of transport, allowing for adventures wherever the white powder may take you. With a world of adventure awaiting, step into our top picks for experiencing classic Jackson during the winter months.

Read More

Coming Soon: Tune in to Jackson's Local Beat

Skip the Spotify playlist next time you're passing through Jackson and turn your radio dial to KHOL 89.1, Jackson Hole's Community Radio Station. When KHOL founder Jim Tallichet first awakened KHOL's airwaves with the Grateful Dead's "New Speedway Boogie" 15 years ago, it ushered in a new era for Jackson. In the ensuing years, the station's programming has sparked community conversations, captured the musical diversity of the town and impacted people's lives for the better.

Coming Soon: The Best of Summer in Jackson Hole

Picture it: long sunny days, braiding rivers, and rare wildlife, all backdropped by the majestic Teton Mountain Range. In other words, it's pure magic. Explore mountains, push your boundaries, and uncover something new about yourself. We promise that 5 am wake-up call for sunrise will be worth every minute.